A charming & fun interactive show for up to 8's & their grown ups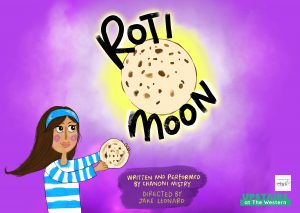 Roti Moon featured at China Plate's Bite Size Festival 2022 and is touring regional libraries in May 2022 in partnership with The Spark Arts for children
Diya thinks her roti is yuck! She'd rather eat pizza!
Her grandad, Dada, tells her that his mother's, mother's, mother flipped her roti too high and it landed in the sky. That the moon is a roti! She's heard that story a million times.
Diya still doesn't believe him but this time she sets out to find out more about the moon. She meets some charming new animal friends on the way and learns a lot about tolerating other people's thoughts.
The show is interactive with lots of sounds and actions and before it begins Chandni gives an introduction to theatre for the children, which they love, including a physical and vocal warm up.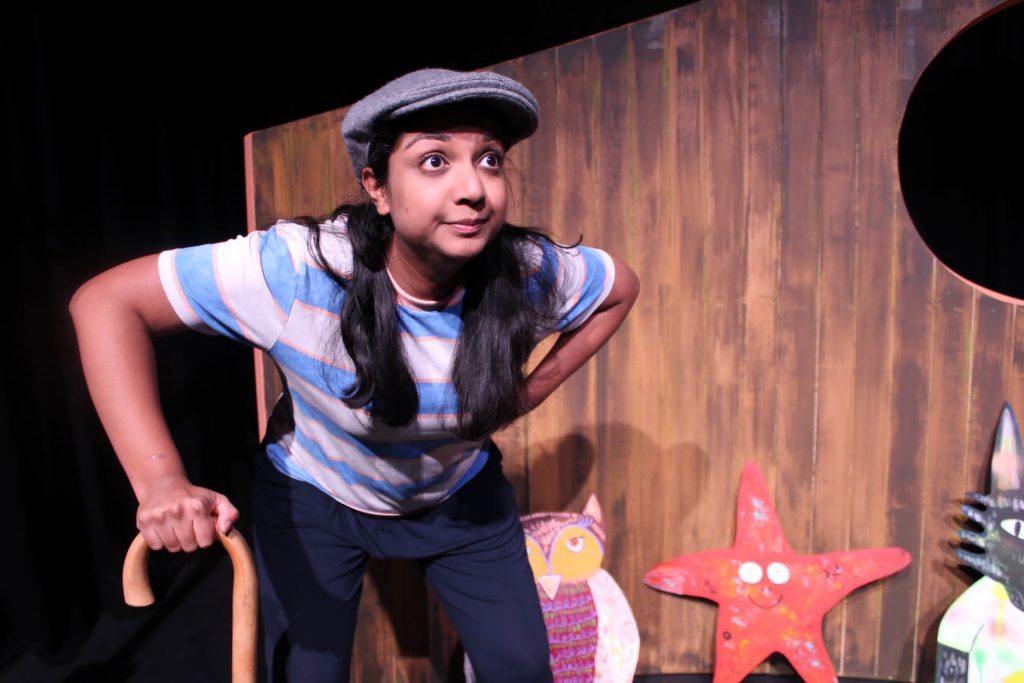 Additional information:
Roti Moon is a co-production between Fishhouse Theatre and Upstairs at the Western.
The show represents British Ugandan Asian characters in a funny, emotional and relatable show, written and performed by Chandni Mistry.
The show is aimed at family audiences and has proven to be popular with audiences from all communities in Leicester.
The show deals with food & culture, likes and dislikes, family relationships (intergenerational) and is fun & interactive with original music composed for the show.
It is a one person show with a fully vaccinated performer & crew.
Instagram: roti.moon
Facebook: roti.moon
Twitter: FishhouseTC