A new one woman comedy written by Lesley Emery & Alison Dunne.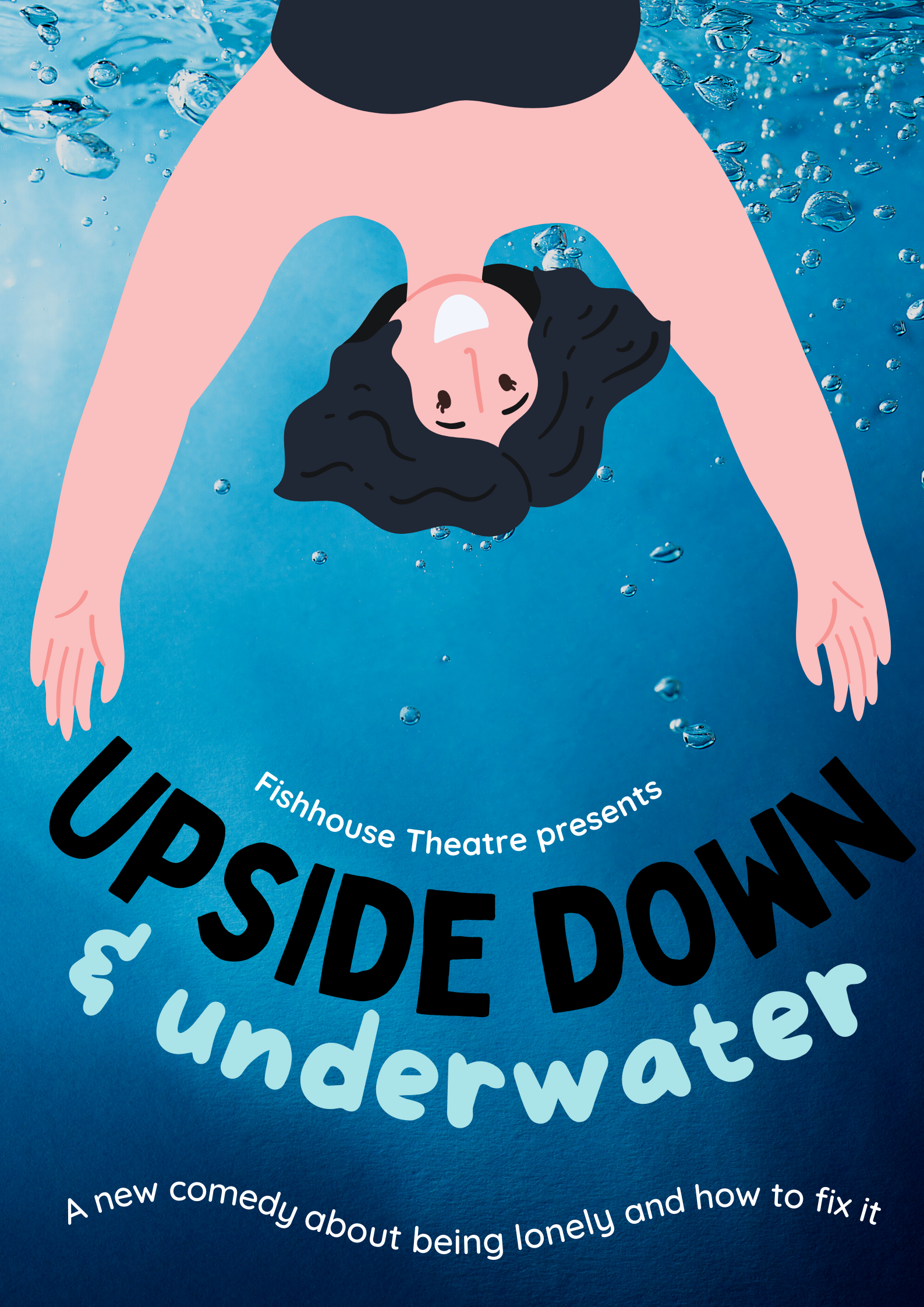 Upside Down & Underwater is comical and touching story of Janis – ex hairdresser, former Olympic synchronised swimming hopeful, angel card reader and freshly minted wild swimming library volunteer.
Follow Janis' story from humble roots in Bloxwich Maternity Hospital in and out of marriages and the Angel Waves Salon into her alter ego Madame Fishtail who reads your cards. Inspired by the Olympics Janis took up synchronised swimming and after the mysterious disappearance of Dave is blessed with living her dream of moving to a new life at the coast where her swimming is wild and her library volunteering vigorous.
Janis tells us of the people she's met on the way, the things she's learned about loneliness and how to defeat it through connection, community, a sense of purpose and a dip in the sea.
Upside Down & Underwater was developed as Powered by Fairydust and received Arts Council of England Funding and development via Live & Local DART Scheme. Halted and changed by the pandemic Janis has risen from the waves.
The show is performed by Lesley Emery.